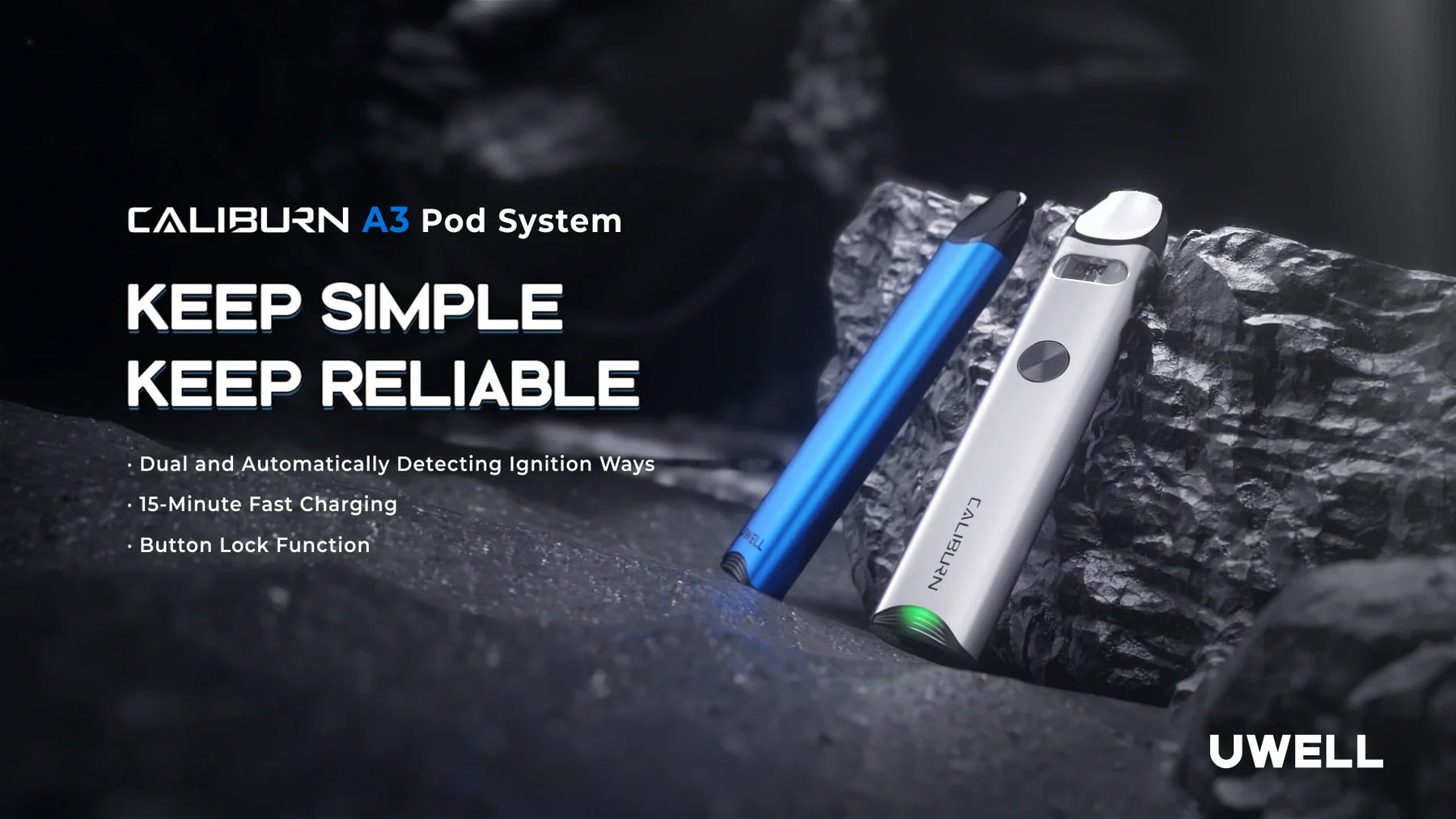 UWELL Caliburn A3S Pod Kit Review: A Compact and Versatile Vaping Companion
The UWELL Caliburn A3S Pod Kit is a fantastic addition to the ever-popular Caliburn series, delivering a remarkable vaping experience. With a sleek and compact design, this CRC version is perfect for both beginners and experienced vapers.
The package includes the Caliburn A3 Pod System, which boasts a durable build composed of PCTG and aluminum alloy. The device's dimensions, at 109.8mm x 21.3mm x 11.7mm, make it highly portable and pocket-friendly, while the net weight of just 31g ensures effortless handling.
One standout feature is the device's versatility, thanks to the included Uwell Caliburn A3 Pods with 0.8Ω and 1.0Ω resistance options, catering to different vaping preferences. The 1.8ml e-liquid capacity and 520mAh battery ensure extended vaping sessions, while the 16W output wattage provides a satisfying hit.
The inclusion of a USB-C cable for convenient and speedy charging and a user's manual for easy setup and operation completes this well-rounded kit. The Uwell Caliburn A3S Pod Kit impresses with its build quality, performance, and user-friendly features, making it a must-try for vapers of all levels.